The Dad Labs on Youtube has a real cool experiment that demonstrates how the dye from the skittles will gravitate towards the center of the plate displaying a neat rainbow design. Its a very quick and cheap way to engage many areas of a child's brain.
Materials:
A curved plate with recess in the center
A bag of skittles
Water
Cup
Instructions:
Make a circle with different colored skittles on a round plate.
Warm up some water in a glass and pour it in the center of the circle.
Watch what happens!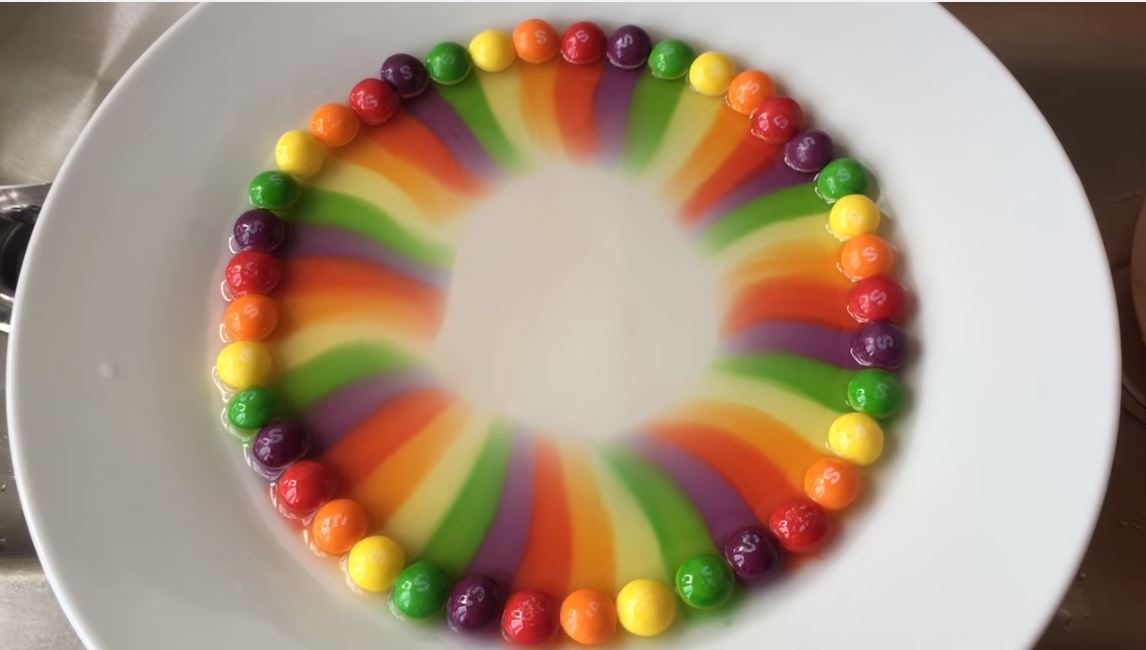 For more cool videos from TheDadLab visit them @Youtube or Instagram